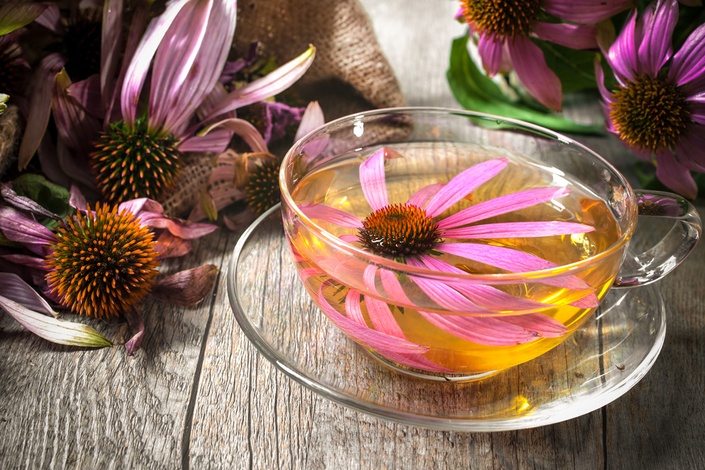 The Art of Making Herbal Teas for Health & Pleasure
A Guide to Formulating Your Own Teas and Recipes for You to Make and Enjoy
The Art of Making Herbal Tea for Pleasure & Health:
A Complete Guide to Creating Herbal Teas
What if you knew all there is to know about creating the perfect tea formulation for yourself and family?
What if you felt confident in knowing which herbs to choose to blend a perfect tea to enjoy....or even to sell?
What if you knew how to go about researching herbs and plants for your personalized needs?
Do you want to learn the art of tea for health?
Or perhaps for pleasure? Or how about for both health AND pleasure?
Maybe you're trying to simply live a more natural life, and you know plant medicine is the way to go but you're not quite sure where to begin?
Or, maybe you're overwhelmed with all there is to know about using herbs effectively and safely? **Teas are a great place to start!
Perhaps you are worried you may accidentally poison yourself with herbs? **I've got your back, here!
If you answered yes to any of the questions above, then this course is for you!
Taking The Art & Science of Herbal Tea Course means that you'll be on your way to embracing natural health for yourself and your family by making herbal teas and blends right in your own kitchen.
You will be empowered and confident in your knowledge and skills to create teas for common complaints, drinking pleasure, and your own personal needs.
***********************
You and your family deserve to be naturally healthy and have choices when it comes to safe and effective use of herbs.

***********************
Here is what you will learn in
The Art & Science of Making Tea:
You will:
Take the mystery out of making and using herbs for teas (tisanes)

Start with the most basic of herbal practical skills (tea making) so you can use plant medicine on your own to support your health and prevent illness

Downsize the information overload and start your herbal journey in a familiar place: with making teas as remedies and for fun

See your kitchen as a healing apothecary, and get healing herbs into every meal

Nurture your family with natural health and home remedies that work

Be more confident and empowered in keeping yourself and your family well

Know how to support your daily wellness using teas!

Keep more toxins away from your family by using REAL plants with pure flavorings and ingredients

Learn a lifestyle that is empowering, creative, and enjoyable!

Have access and support in a private Facebook group those interested in natural health using herbs. You'll have a place to get answers to any and all of your questions.

Learn to view your kitchen as an apothecary through your new eyes as an herbalist

And lots more!
NOTE: This course is a mini-version of the tea module found in the large course, The Confident Family Herbalist. It's a great course to take to see my teaching style and start learning without paying a high price up front.
******************************
Who this course is for:
The person who wants to start using herbs for their health, but isn't sure where to start; Making tea is a great gateway!
People who want to learn how to make their own safe and effective herbal teas that really work without the fear of doing something wrong
The person who wants a strong tea-making foundation of the basics without the overwhelm of too much information. This course will get you started well and excite you to learn more about using herbs in other ways.

People who are afraid they might do something wrong with herbs and accidentally poison themselves--I'll tell you how to stay safe with your tea-making

People who truly want to live a more natural, chemical free life.
People who are building a strong self-reliant set of skills, who are survivalists, preppers, and homesteaders---this course will give you tea making basics for using herbs you forage or grow
It's a course I'm proud and so excited to offer. Tea making used to be tedious and boring. Just grab that tea bag and make a cup of tea.
Well, making a great cup of tea is SO much more than that. I'll put the power of choices and knowing which herbs to blend and how in your creative hands!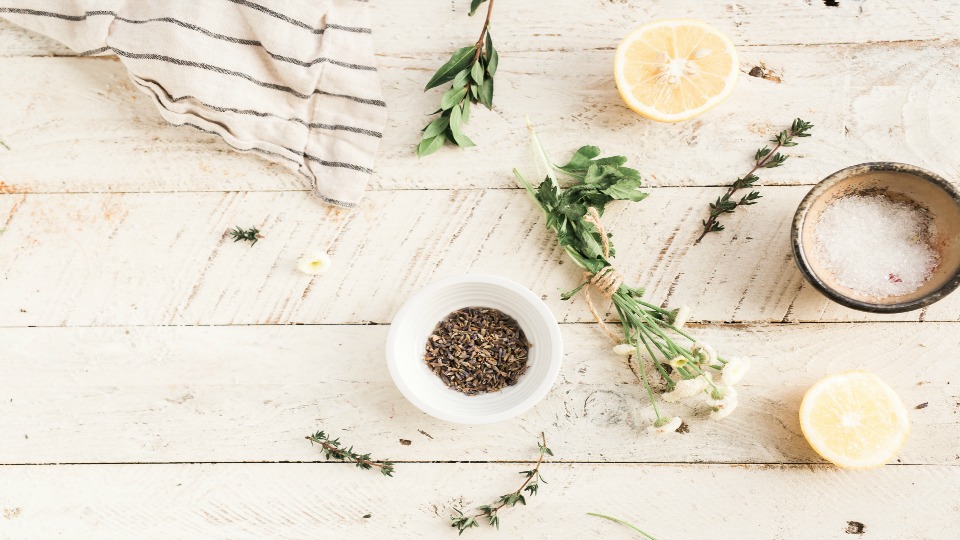 The Art of Tea Making includes these features:
5+ video lessons with instruction and recipes you can use immediately

Around 20 total lessons on formulation, blending, nutritive teas, and teas for health and more

22+ recipes for pleasure & health between the videos, lessons, and eBook that's included

Downloadable PDF's and written information

Student Support: You're invited into a private Facebook group where you can get all your questions answered!
Lifetime access to the course as long as it is for sale in this manner, as well as all the updates and upgrades I'll be adding

and lots more!
I'm going to be honest:
This course is probably not for you if you have a lot of experience using herbs in your daily life.
This is a course for those who want to learn more about using herbs for health and want a safe place to start and build confidence and empowerment in your herb choices.
This course is not for you if you just like to grab that convenient box of tea off the store shelves because it is fast and easy....even though you're grabbing toxins and stale herbs.
This is a course for those who want to exercise their creative muscles as you learn about herbs, their tastes, and how fulfilling creating and sipping a REAL tea blend can be.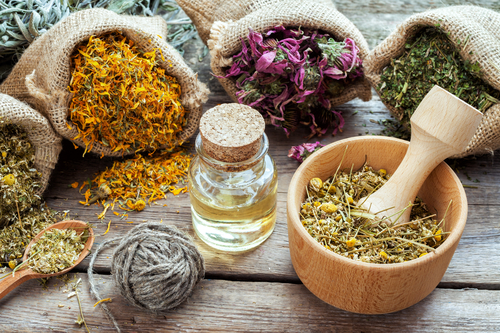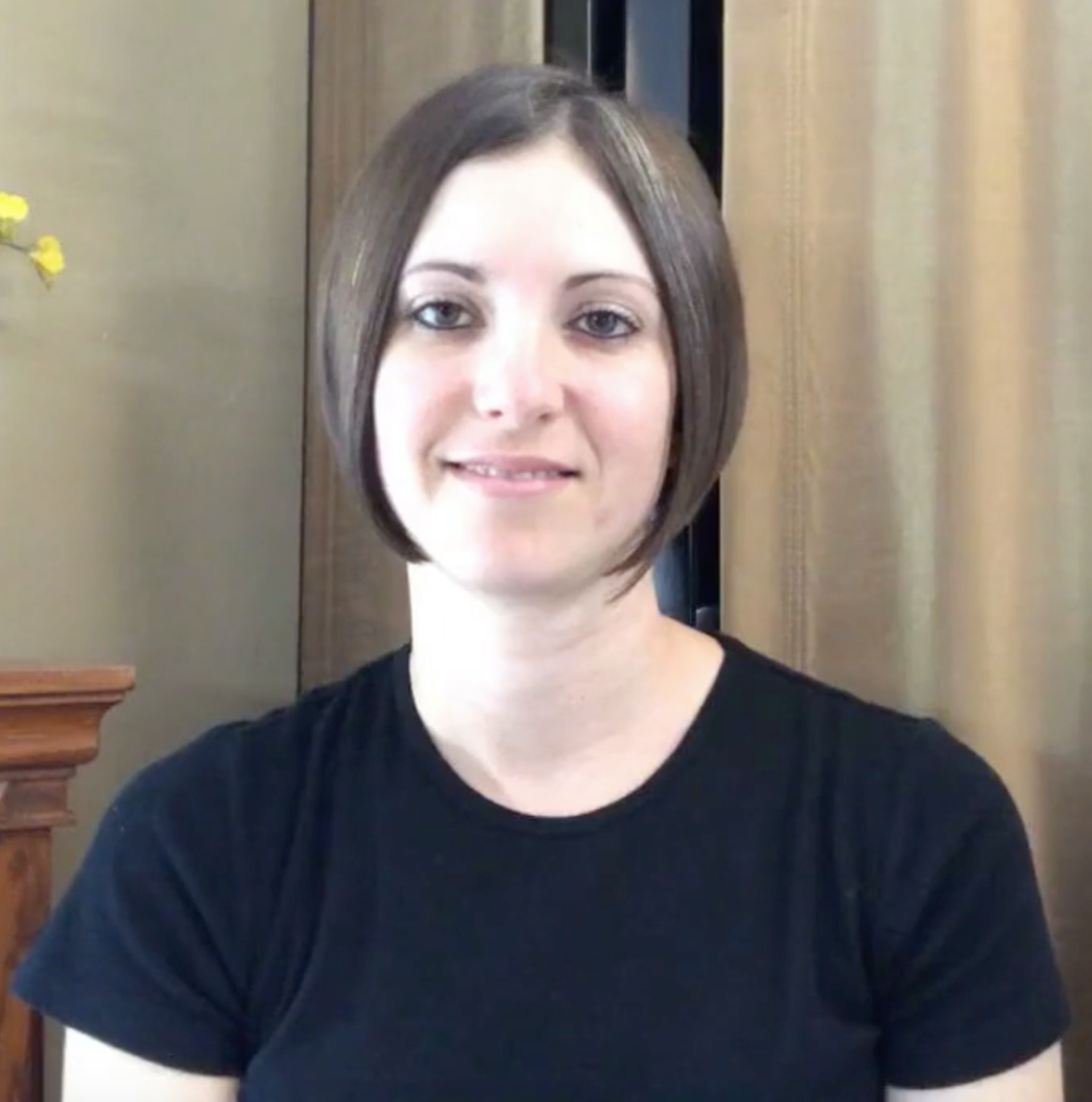 I am so happy to have found The Confident Herbalist: A Guide to Home Herbalism course! It contains an extremely thorough curriculum that addresses everything I have wanted to learn! As an Aromatherapist I am very excited to learn how I can incorporate herbs into my essential oil practice as well as for my family! This course is a gold mine of information containing everything from teas and tinctures, to herbal powders and infusions! A must have for anyone wanting to learn more about natural health care. Thank you so much Heidi for sharing your knowledge! ---Meghan Nowlin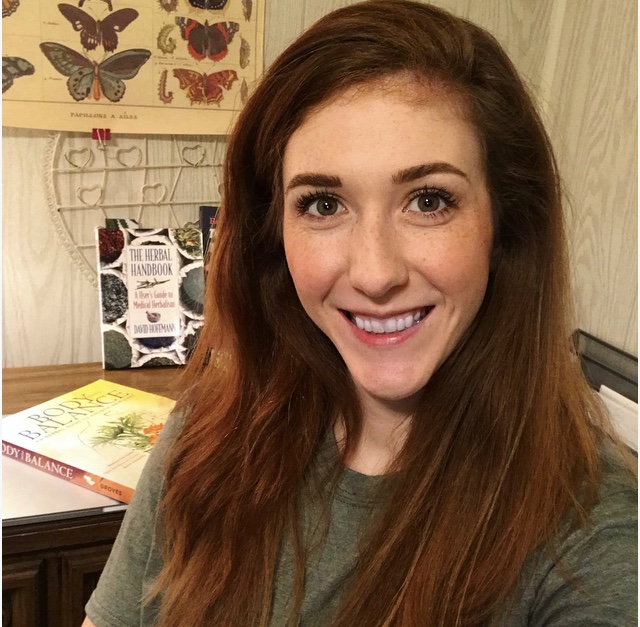 "For my generation, all we've likely ever known is the allopathic method of healthcare: take a pill to mask the symptoms, probably without actually HEALING your body. I've been struggling for over two years with an uncommon form of colitis that a doctor literally told me she had no idea what causes it….I was beyond frustrated!!
This lead me on a journey to find another form of care. Natural healing. I had no knowledge whatsoever about this topic, but I knew someone out there had to! However, I was afraid of this form of self care, afraid I would poison myself and honestly, I didn't believe it would work. But I was tired of dealing with all the clinics and medications that just weren't working.
That's where The Confident Herbalist course came in. Heidi's beginner course is a plethora of information that was not overwhelming and was broken down in a common sense way that just clicked for me. My kitchen is no longer just for cooking, it's a home apothecary where I create everything from simple teas and tisanes to cold and flu remedies!
I literally started with no knowledge, no supplies, nothing, but this course opened up a whole new world to me and I'll forever be grateful! I'm currently using all natural ways to help heal all sorts of common ailments around the home (spoiler alert: THEY WORK!) and I couldn't be happier.
I feel empowered because I'm taking control of my health and I know exactly what's going into my body. I can't wait to learn more! I highly recommend this course to anyone who is even curious about natural healing and using the plants God put on this earth for our benefit." ----Haley W. Crane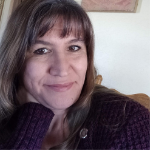 "I love this course! The Confident Herbalist is as good as online courses come. Heidi takes students through all you need to know to start using herbs in your life and for your family confidently. She takes the guesswork out of whether or not herbs are safe, and how to use them effectively. She covers every different preparation you can imagine (and some you haven't ever heard of) and puts the tools into your hands that you need to use herbs powerfully for your ailments and issues. As if that wasn't enough, Heidi includes bonus modules to help you build an herbal first aid kit, use aromatherapy in your herbal practice, and how to use herbs in the kitchen to promote wellness...AND there are bonus eBooks too! This course is well worth the price to be able to use all of these materials and lay your fears to rest about using herbs." ---Kristi Stone, Stone Family Farmstead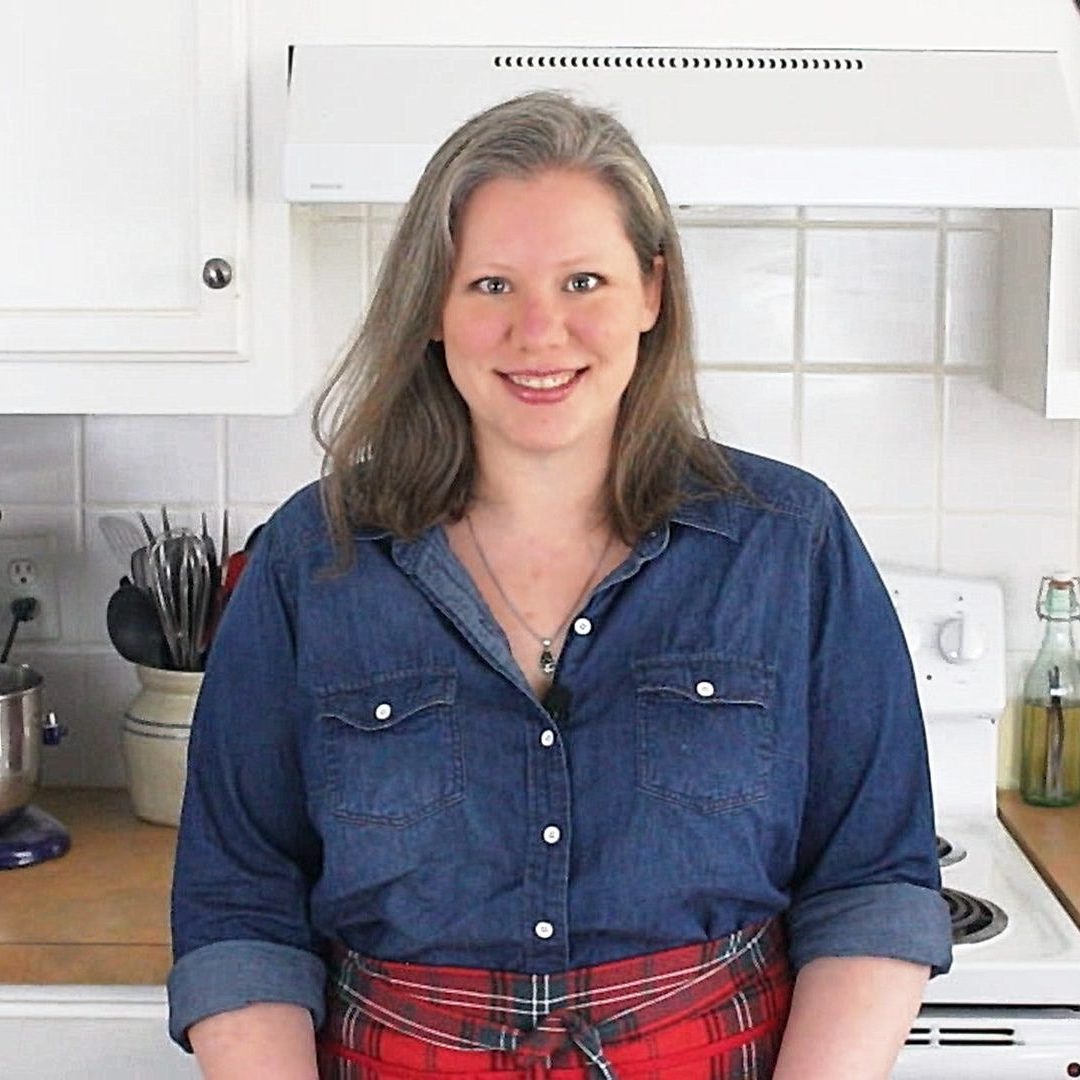 "My husband is working towards becoming a clinical herbalist, so we use a LOT of herbs in our life... and yet as I'm going through this course I am finding all sorts of tidbits that I didn't know yet!
I'm loving this course for using herbs to stay above the wellness line.
In fact, we used Heidi's elderberry syrup recipe (included in the course) to stay happy and healthy even through record pollen levels here this spring! Such a blessing!
With 62 lessons, tons of videos, and 4 eBooks in the course, there is a LOT of information to help you get started on your herbal journey. Heidi also has a Facebook group where she is very active and answers questions as they come up. She also has a weekly Live Q&A session in the group to support herbal education.
Seriously, if using herbs for health and wellness has ever been on your "to do" list, you need this course!" ----Victoria P.
Develop your own tea making techniques:
You'll learn how to create your own tea blends for the purposes of your favorite style of drinking herbal teas.
Do you want to make a strong medicinal infusion? Perhaps a decoction? Or a simple cup of sipping pleasure tea? You'll learn about a wide selection of water infusion choices for your every day life!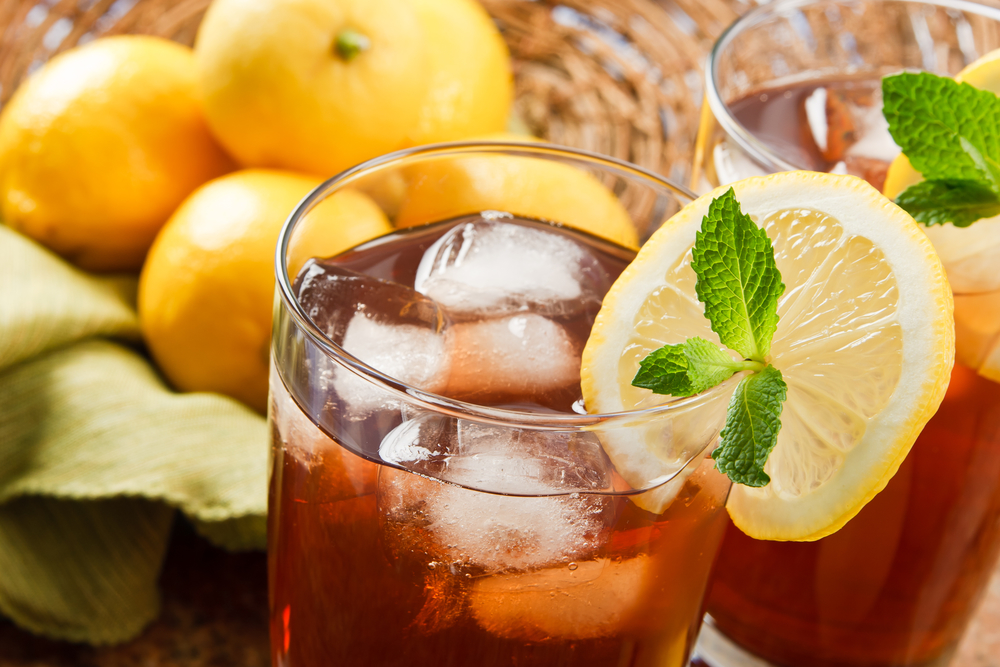 You'll build your confidence:
You will get comfortable making simple and nourishing herbal teas

You'll learn how to create a strong medicinal infusion for healt

You'll get recipes you can have ready made or know what to do for cold & flu prevention and symptoms, mental clarity, energy, improving digestion, sore joints, upset stomach, anxiety, rashes, skin and hair health, and so much more!
Access secrets for your success!
How to get the most from your Art of Tea Making Course:
Learn different styles of making water infusions, based on the herbs you choose (it's easy)
Choose herbs for taste AND wellness
Try my tea blends with the recipes I give you, or.....
Experiment with your own tea blends!
STUDENT SUPPORT: You'll have all kinds of support in my private Facebook group, Practical Herbs with Heidi. This fun group is highly motivated to help each other with kindness.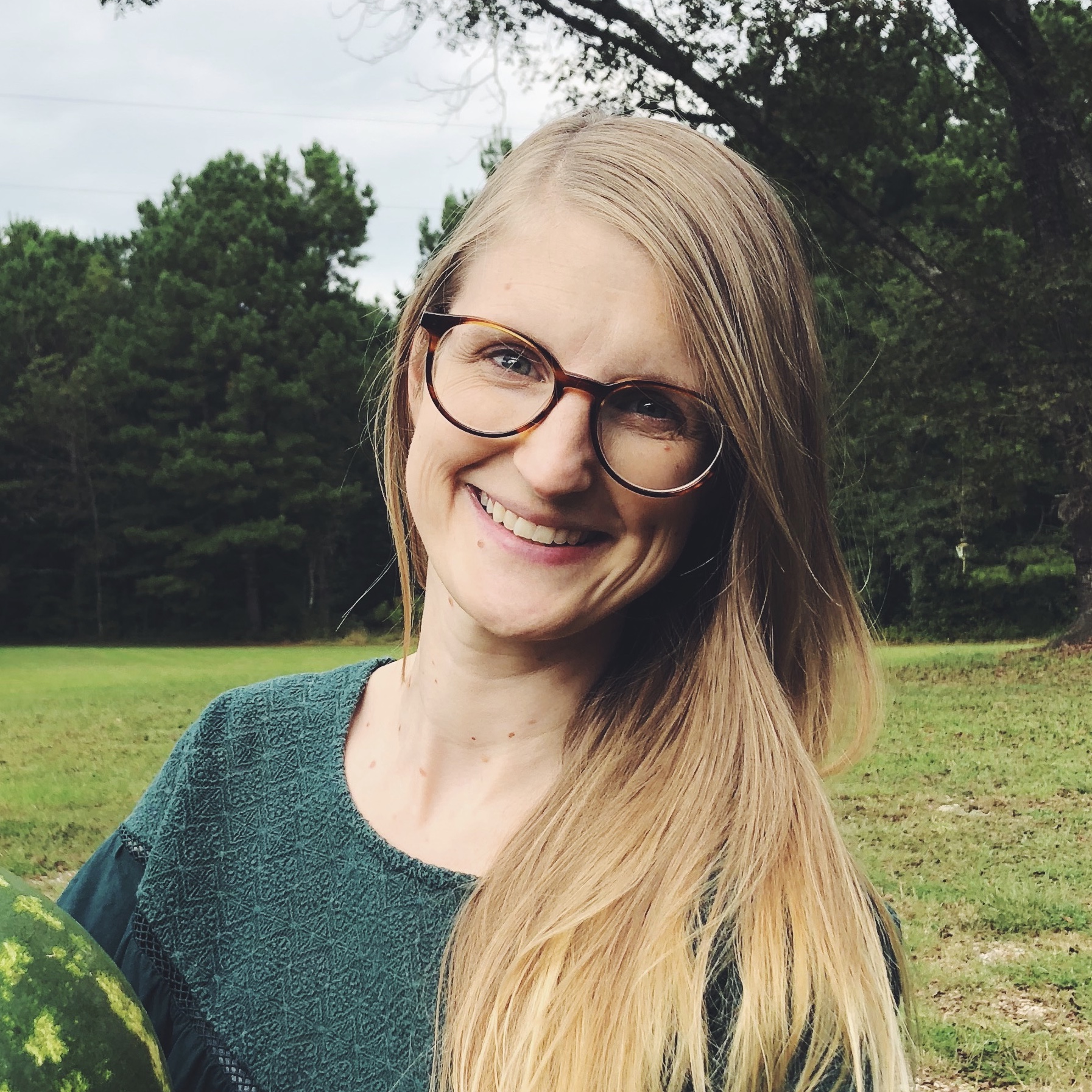 I started Heidi's Confident Herbalist Course as an absolute beginner to herbalism. Using herbs for health has always been something I had wanted to learn more about but I was a little overwhelmed with the idea of where to start. If you are new to herbalism like me, this course is for you!! I find Heidi's teaching style really easy to follow. She breaks down heavy topics into bite size understandable sections, and I especially enjoy the video lessons. I can't recommend Heidi's content packed course enough! --- Jessie S.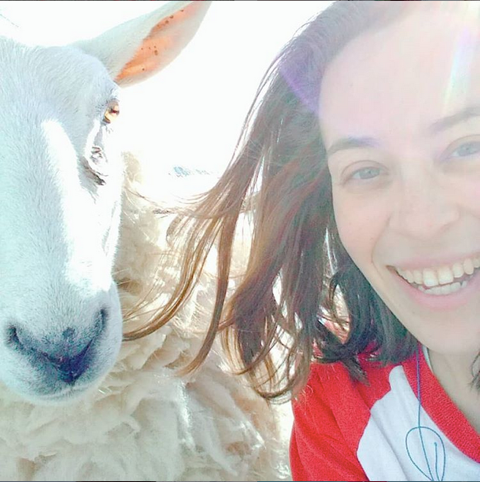 THIS is the herbalism course I have been looking for! As a health-research addict, with a passion for natural healing, I've long wanted to take a comprehensive herbalism course to gain confidence in my home use of herbal preparations. But the high quality courses that drew my interest were also well beyond my budget. This course is refreshingly affordable, and is a wealth of practical, easy-to-follow information. It has breathed so much life and confidence into my use of herbs at home! ---Anna M.
"I've been wanting to learn more about herbs for years, but it's just so overwhelming. The Confident Herbalist is just what I needed to take my knowledge to the next level. Learning from Heidi is just like sitting down with a friend! I feel excited about all the possibilities and confident about the herbal preparations I can make and use."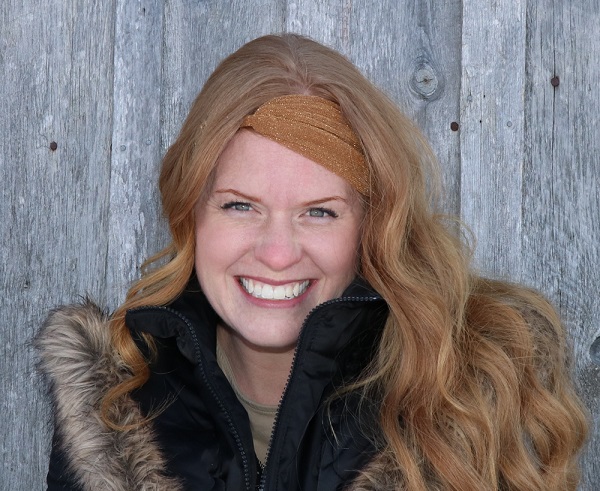 "Heidi is a teacher at heart and it shines through. I love learning from her and her experience with herbs is amazing! This course will be the only course anyone would ever need to get all of the information needed to begin working with herbs. I'm so impressed with how deep she goes into each section and I'm so excited to stop worrying about starting to use herbs. I'm an ultra beginner, but this is the confidence booster I needed to get going with herbs!" --Delci P.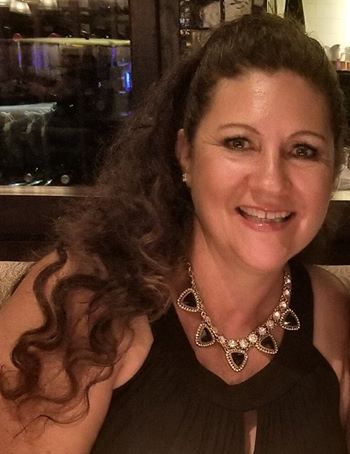 I am taking Heidi's herbal course and I love it, so much great info packed in it. As I read each section I find myself not wanting to stop. She makes the info easy to understand and fun to learn. This is not some boring, dry course, does not feel like a class at all ! I can not get enough of the course. Thank you Heidi, for putting this course together and offering it to people such as myself, I am very grateful. ---Melinda F.

"What a great resource for those beginning their herbal journey! And it is jam packed with a ton of valuable information. Heidi has done a fantastic job of making this course easy to follow in a language that isn't overly complicated. She makes it feel very personable and as though I am learning from a close friend. I highly recommend this excellent course for anyone who wants to learn how to use herbs safely and effectively in their everyday life!" --Mary W.
It's easy to get started!
1) Enroll in The Art & Science of Tea

2) Start learning tea making and herbal basics and experiment and experience with any or all of the approximately 22 plus recipes included in the course materials and eBook.
3) Feel proud, empowered, and confident in your home herbalism abilities!
What you do next can be the difference between continuing to WANT to learn herbalism and natural health for your family and actually DOING it....becoming a Confident, Inspired, Empowered Home Herbalist!
Your Instructor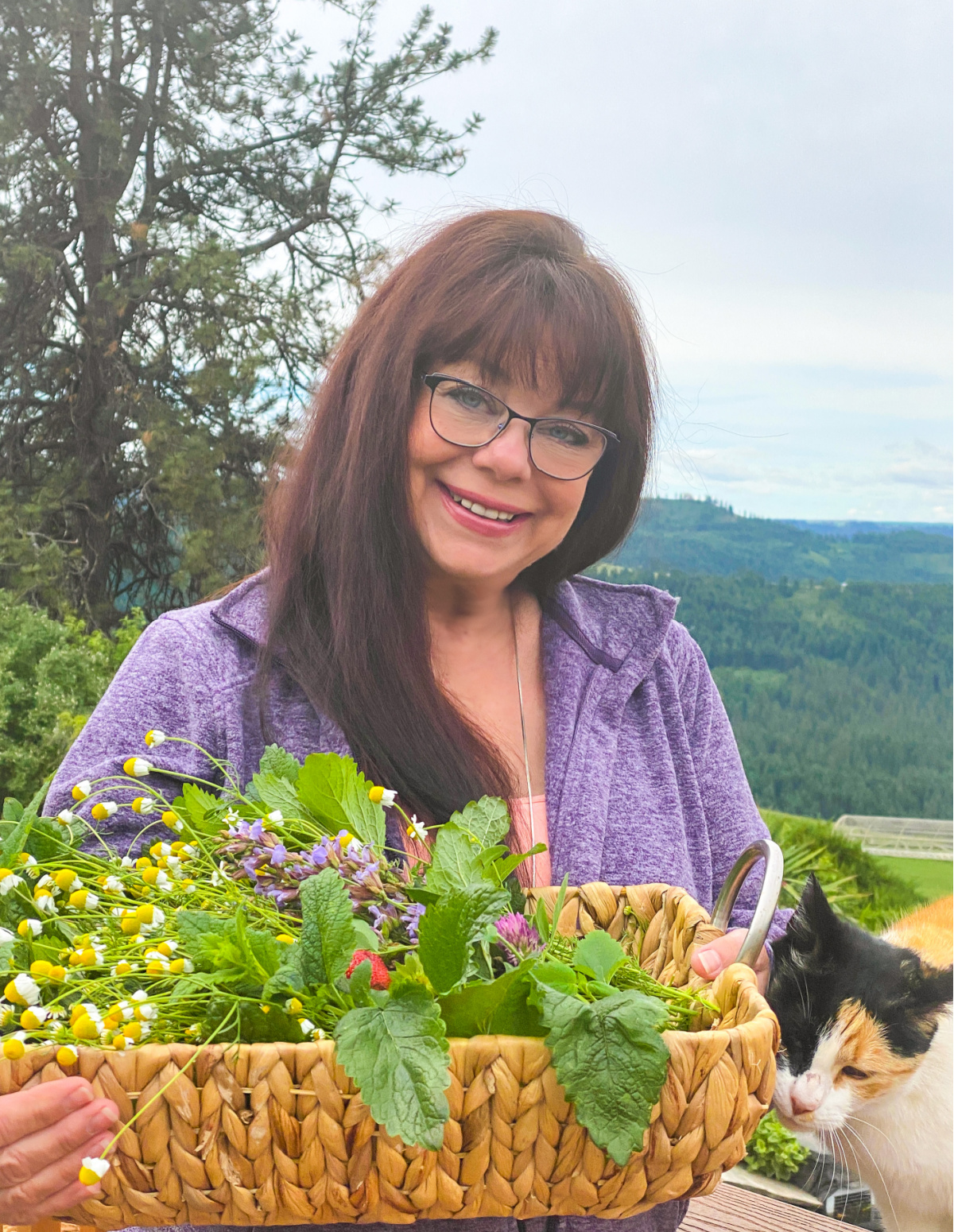 Ever since I learned how to use herbs and natural healing methods to solve my own health issues over 15 years ago, I have been on a path to learn as much as I can about plant medicine and natural health. I'm a certified professional level aromatherapist, clinical/community herbalist, and lover of all things natural living. I invite you to use my years of experience and study, teaching credentials, and ability to encourage others so you can bring the healing powers of the natural world into your own home, garden, and kitchen, for a happier, healthier life.
Course Curriculum
Welcome to The Art of Making Herbal Teas for Pleasure & Health!
Available in days
days after you enroll
Herbal Water Infusion Basics: The Art and Beauty of Making and Enjoying Herbal Tea
Available in days
days after you enroll
More Types of Herbal "Tea" Preparations, Medicinal and Pleasurable (or Both!)
Available in days
days after you enroll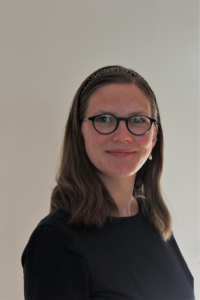 When I was told by the doctors that nothing could be done to improve my chronic condition, I refused to believe them. That's when I began to learn more about herbs and their uses. I even got a herbalism book that was recommended for a beginner - HA!
I felt so lost. Like someone trapped in a country where no one speaks my language. I was confused, scared and discouraged.

Not long after, I found Heidi's Facebook group - Practical Herbs with Heidi. Her work and the community there gave me back the hope that one day, I might just be able to know what all those fancy words meant and how I could use herbs safely.
Then I enrolled in her course, The Confident Herbalist and guess who it was made for? Me! Or at least, that's how it feels. Heidi takes you by the hand, walks you through all the difficult words and their meaning. She shows you how to make just about everything you can make in herbalism, and several ways to make them. Heidi even takes the scary parts out of formulating your own blends.

I can't wait to see what all the knowledge and confidence I'm gaining from this course will end up doing for my health. ---Pia S.

"I am absolutely loving everything about the course. I love the simplicity in which you present each topic, especially for a beginner like myself who probably would not feel confident enough to even start to dive right in and begin the learning curve. I really enjoy the videos in between the written information that brings a definite refreshing and added treat that makes me want to learn even more. Thank you for your sacrifice of time and genuine care for soo many in pushing forward to get this information into the hands of those of us looking for better and healthier alternatives." ---Debra C.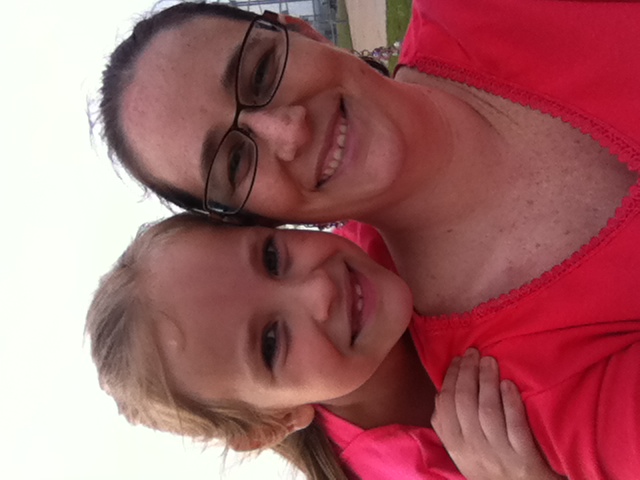 "After taking The Confident Herbalist: A Guide to Home Herbalism course I feel much more confident with using herbs on myself and my family. This course has a wealth of information without the boring, mundane properties that courses can sometimes have. Heidi presents the material in a way that is easy to understand. She keeps all the information down to earth, and made me feel like it was okay if I messed something up, or it didn't come out quiet the way I had planned (it's all part of the learning process). I also love how she touches base on many different things like making teas, tinctures, and foraging are just a few examples. It lets you get a taste of something, and you can decide if you want to delve further into it or not. This course also encourages you to do your research to really learn about all the different plants and herbs, and not to just take one persons word for it. Thank you Heidi for taking the time to put this course together for beginning herbalists like me and all the future generations to come." ---Jolynn Ward
"This course has given me the confidence to begin using herbs in a way I had never considered before. Heidi brings a wealth of knowledge in such an easy-going way, I couldn't help but learn from her!I am so glad I now have this skill set to add to my Homesteading library. You won't regret giving this course a go!" ---Amanda P.
Frequently Asked Questions
When does the course start and finish?
The course starts now and never ends! It is a completely self-paced online course - you decide when you start and when you finish.
How long do I have access to the course?
How does lifetime access sound? After enrolling, you have unlimited access to this course for as long as you like - across any and all devices you own.
What if I am unhappy with the course?
We would never want you to be unhappy! If you are unsatisfied with your purchase, contact us in the first 7 days and we will give you a full refund.
Will I receive updates as new features and lessons are added?
YES! You'll be able to download any and all new printables and videos I add to the course, as I learn what questions my students have. This course is for YOU, and my mission is to make it a valued resource you can return to again and again.
Is there a book that goes with the course?
YES! My popular eBook, Creating Herbal Teas for Pleasure and Health comes with the course.
What if I have questions?
I am here for you! In my private Facebook group, Practical Herbs with Heidi, you can ask questions and get answers!
I want to sign up, but I'm really busy? How much time do I need to spend on the course?
Good news! You have the course for life, so you can work on it as fast or slow as you want. Also, I've designed the lessons to be easy to watch and read. The recipes are all easy to make too, so you can get started with small parts of the course at a time, and just chip away at it if you want. There is no time pressure to get through it quickly at all.
Dear Friend---
If you are interested in learning about how to use the real plants God has provided us on this earth for your health and happiness, this course is a stepping stone to your knowledge. You will become confident in your abilities to solve typical complaints, help your family and friends, and experience the goodness of natural health by learning the art and science of herbal teas.
You no longer have to be overwhelmed by the sheer vastness of information overload out there. You can simply go through this beginning course and start your herbal learning journey today....with teas!
I look forward to seeing you on the inside!
Heidi