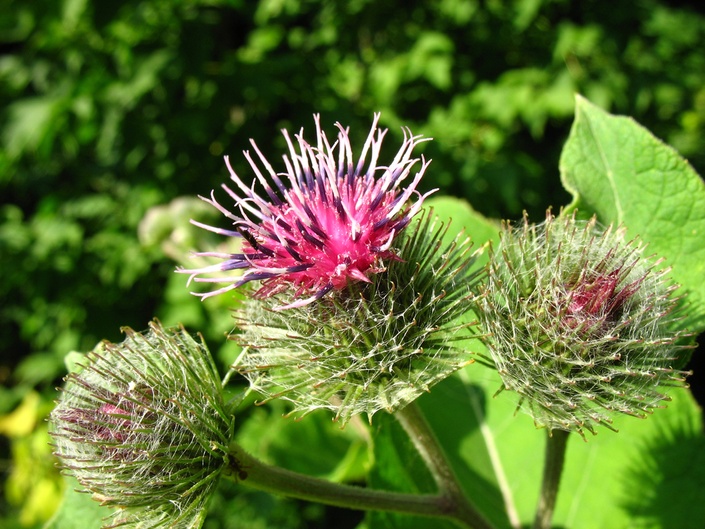 The Confident Herbal Tribe
A Community for Learning Herbs Together!
Here, in our tribe, you are a confident home herbalist!
I'm so glad you're here, taking a look at our Herbal Tribe!
🌻Are you growing medicinal and culinary herbs....but have no idea how to use them for your health and home-grown medicine?
🌹Are you looking for a more natural, holistic way of improving with your health and wellness...and your family's?
🌿Do you want to be able to use natural remedies to heal many of your common (and perhaps uncommon) ailments like headaches, cold & flu, aches & pains, cuts & wounds....and lots more?
🌺 Do you feel overwhelmed with ALL the information out there and don't know where to even start finding out more about using herbs safely, effectively, and practically?
🌼Want to feel confident in your ability to create proven, safe and effective herbal remedies for yourself and your family?
We got you on this! The Confident Herbal Tribe community is for you!

If you are wanting to learn about herbs but don't have time or the funds for a long course or prefer to learn about and experience one herb at a time, really well, in depth, so you feel confident using that herb in your home and life, you are in the right place!
You'll also have access periodically to my longer courses and/or eBooks, as I create them....for the same monthly cost!
****************
Back when I started my herbal journey and even continuing into the middle of it, I felt so overwhelmed with all the information.
How would I know which herb to use and how to prepare it?
And worst of all: Could I actually poison myself or my family by using valerian instead of that toxic Tylenol PM?
Gosh....and how on earth do you learn about ALL the herbs?
Learning to use herbs artfully, safely, and effectively is a process and a journey that is SO exciting! And there are MANY ways to learn: total immersion in a long, drawn out course; mini-courses; reading books; and even attending college classes.

But ultimately.....
What learning herbs really is ALL about is experiencing the herbs: making the preparations, feeling the healthful effects, sharing your knowledge with others, asking questions, finding a mentor for feedback, and more.....
Ultimately it's about the DOING, MAKING, EXPERIENCING of the plants and preparations.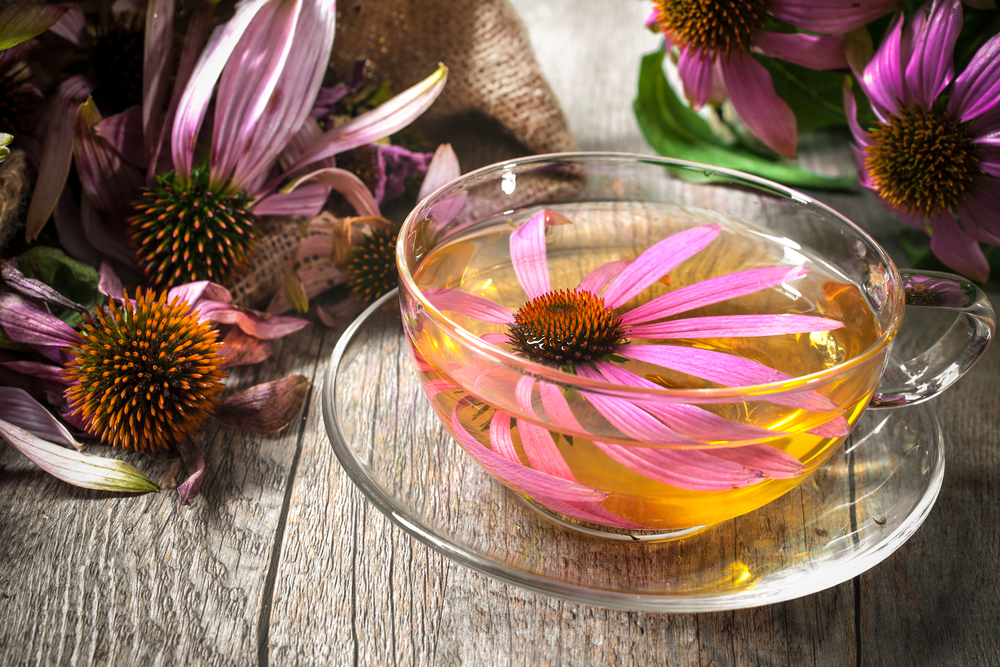 The Confident Herbal Tribe is a supportive membership community where you'll learn all herbal topics over time....with a DEEP focus on one herb (maybe two) each month PLUS a lesson or mini-course on such general herbal topics as:
herbs for general health and common ailments

herbs for mental clarity

detoxification and working with herbs

all kinds of herbal preparations, including those that require more skill than just the basics

nutritive herbs

formulating your own preparations

building your apothecary and first aid kit

herbs for different body systems

herbs that will support a variety of health concerns

clinical herbal topics

general herbal knowledge to increase your skills

how to use herbs in other preparations such as beauty and body care, oral health, hair care, and more

support from me and other students in a small, interactive group

no fluff, no "woo," just good traditional folk herbalism based on centuries of home remedies

and LOTS more
You'll become empowered and confident in your herbal projects, endeavors, and abilities as you learn and DO organic work with the plants.
You'll make preparations, learn all kinds of herbal topics, including all about the scientific medicinal qualities and actions of plant featured each month...and actually DO the herbal projects each month right along with me in the video lessons (which never expire).
You'll get to share and ask questions in the supportive student group, where I hang out all the time. Also, you'll have access to additional live Q&A sessions each week too that are focused on YOUR needs as a student.
Becoming a member of The Confident Herbal Tribe means that you will get just the right amount of education and hands-on recipes each month at the right pace to be active in your herbal studies but not so overwhelmed you just give up.
The Confident Herbal Tribe supports visual learners, hands-on learners, and people who need and enjoy connection with others in more of a "classroom" environment (the Facebook group and the live sessions I provide for you).
Not only will you get hands-on lessons each month, as well as plenty of printable PDF's, but you'll also have support from me and other students as you work through the monthly lessons. I'm super active in the private student group, and you'll have lots of chances to find answers to your questions every day and also during the Live Q&A's each week!
I give you the perfect amount of information each month with no "woo" or fluff and you'll have opportunities to practice hands-on preparations and recipes. I will teach you how to go further in your studies if and when you happen to want even more.
If you have just an hour or so a week, you'll be able to keep up each month...and if you don't, it's ok! You can't fall behind because you'll be able to go back and access the lessons any time you want, on your own time schedule.
AND, you have access to the lessons forever, as long as you are a member in good standing.
This is a great time to enroll as a founding member, because the price will never be this low again.... And, if you're not happy, you can cancel your subscription at any time.
So get started learning herbalism in small, easy, do-able monthly amounts now! Join our friendly and supportive Confident Herbal Tribe!
IF the TRIBE is not open at this time, this is because I am working directly with students and additional coursework to enhance the Tribe experience even further!
Click HERE to get on the TRIBE wait list, and join our Newsletter list! You can unsubscribe at any time.
I love being in the Tribe! Heidi is a great teacher, and I love having so much information on each herb to print out and put in my own binder. All the PDFs and videos are downloadable. I also love being in the Facebook group. Everyone is so supportive as we learn and share together

- Heather
"I love learning how to use the medicinal plants safely, and it makes me feel more comfortable using them with my family. I am thinking more often now about how I can make this or that with herbs,, more willing to start to experiment . I am having a mind shift, instead of grabbing for a bottle of pills, I think to myself, what could I make to help with this issue, it is a very powerful shift. The Confident Herbal Tribe is worth it!"
--Anonymous student (I constantly work to improve members' experiences, and surveying anonymously ensures I get accurate feedback! This quote is from one of those surveys.)
At the time Mrs V started the tribe I was half way through a beginner course from a online school. I was struggling with the format of the course and was disappointed with my progress and support there. After I became involved with the tribe I never went back to finish that course because what I found was not a school curriculum, but an active and vibrant family of herbalist lead by an excellent teacher (she has career of formal teaching behind her) that takes each student under her wing and takes a personal interest in her student.

I have progressed in my herbal studies under her by leaps and bounds. Thank you Mrs V for the passion and love you show us.
--Cliff
Here's a list of what you'll receive by joining our Confident Herbal Tribe:
Access to many of my longer herbal courses periodically, over the months.
Support from me, which includes live Q&A's, projects, and more!
Support from the group! Learning about herbalism can be daunting, but in this small student group, you will have friends to support you in each month's learning projects, with your own needs, and you'll make some incredible herbal friends who "get" you.
An eBook for the herb of the month that includes a plant monograph for your materia medica, lots of recipes and projects for the herb of the month, and presentation via text and video.
You'll also get a lesson covering a general herbal topic for deeper knowledge on a monthly basis OR a mini-course that is sold individually outside the Tribe (free to members). Examples are herbal skincare, herbs to support stress and anxiety, specific herbal actions, and lots more.
Every month, you will learn deeply about a new herb, and you'll have a great time sharing your projects in the community group.
Short and actionable content that you can put to use right away.
When you join The Confident Herbal Tribe you'll have the camaraderie of other student herbalists as you progress on your herbal path.
The valuable information and projects you'll learn will be a legacy for your children and grandchildren! You'll be able to teach them the traditional ways of natural health and healing....a legacy that can continue for generations.
So join us now because your family deserves the best health possible, and so do you!
A comment from one of my students on Facebook (my general herbal group, Practical Herbs with Heidi):
I want to publicly thank Heidi Villegas once again for sharing her knowledge. Many of the herbal preparations I have made so far have been to help my kids with various things. My daughter is graduating high school this year and has a tremendous amount on her plate, with an AP exam coming up and preparing for a Chinese intensive program she is doing this summer. She is understandably stressed out. I made up some of Heidi's De-Stress tea, and it helps her. I have been having her take some eleuthero, too. Part of the reason I got on the herb journey is because she was experiencing some exhaustion last year, and the doctors had no answers. Blood tests showed nothing, and they just shrugged their shoulders. Heidi, thank you! Your efforts in educating others about herbs are benefiting people far and wide. ❤️H. S.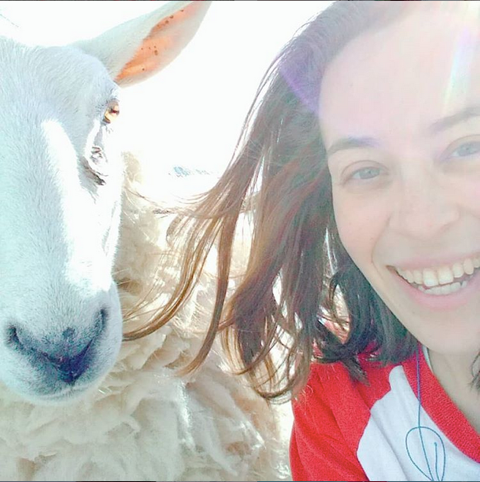 THIS is the herbalism group I have been looking for! As a health-research addict, with a passion for natural healing, I've long wanted to take a comprehensive herbalism course to gain confidence in my home use of herbal preparations. But the high quality courses that drew my interest were also well beyond my budget. This course is refreshingly affordable, and is a wealth of practical, easy-to-follow information. It has breathed so much life and confidence into my use of herbs at home! ---Anna M.
"Since I started The Confident Herbalist and joined The Tribe, I have learned so much more about herbs. I am centered in one place rather than learning from a whole lot of herbalist. I wasn't learning anything before I got here. I am using the herbs more rather than making them and leaving them on the shelf, and I love the lessons each month." ---Member and answer in the anonymous survey--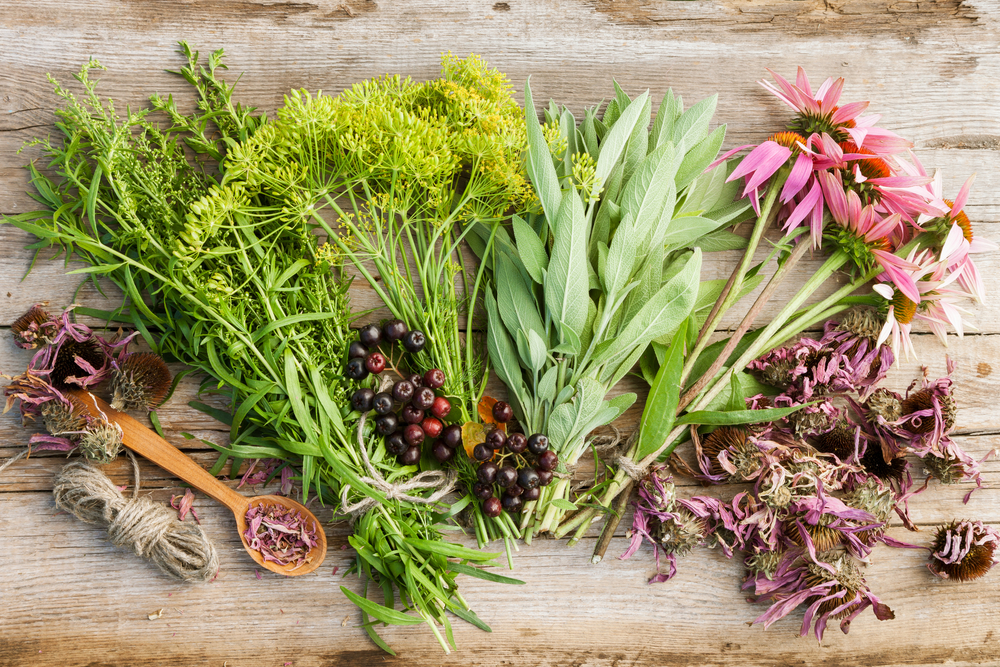 How the Confident Herbal Tribe Works:
When you sign up for the monthly membership, the Confident Herbal Tribe, you will receive access to the current month's lesson, as well as ALL the PAST month's lessons too. You will be able to tell which courses are included in the membership because I will have (CHT) in parentheses for you.

YOU DO NOT HAVE TO PURCHASE THESE COURSES SEPARATELY! They are automatically included in the membership. Every three months minimum, a new mini-course will be included.
New courses are added each and every month, sometimes more than once when a special promotion is happening.
The benefit of starting now is that you will be grandfathered in at a very low rate.
As the membership site grows and more and more content and lessons are added, the price will go up over time. It's a good idea to get in now and enjoy a reasonable monthly rate for your herbal learning!
"I've been wanting to learn more about herbs for years, but it's just so overwhelming. The Confident Herbalist is just what I needed to take my knowledge to the next level. Learning from Heidi is just like sitting down with a friend! I feel excited about all the possibilities and confident about the herbal preparations I can make and use." Sarah T.

"What a great resource for those beginning their herbal journey! And it is jam packed with a ton of valuable information each month. Heidi has done a fantastic job of making the monthly lessons easy to follow in a language that isn't overly complicated. She makes it feel very personable and as though I am learning from a close friend. I highly recommend this tribe for anyone who wants to learn how to use herbs safely and effectively in their everyday life, one herb at a time!" --Mary W.
What you do next can be the difference between continuing to WANT to learn herbalism and natural health for your family and actually DOING it....becoming a Confident, Inspired, Empowered Home Herbalist!
It's easy to get started!
1) Click the Sign Up Button and Join the Tribe
2) Start learning about an herb and a topic a month in a fun and active community group. Participate in the Facebook Q&A's with other students.
3) Learn, DO, and have fun while you empower the health of yourself and family.
You can DO this! You can learn herbalism in the margins of your life, in bite-size pieces that don't take up a ton of time or money. Your journey can start today, one herb at a time, with a supportive student group so you'll have answers to all your questions as they come up.
At the time I write this, here is what is included:
** Nine complete Deep Dive Masterclass studies on specific herbs. These masterclasses include:

* Printable eBook, roughly 35-45 pages long, containing information about growing, identifying, harvesting, preparing, benefits & uses, a complete materia medica, and lots of projects and recipes for you to work through at your leisure.
* A video about the herb, with hands-on foraging or gardening film if the season is appropriate
* Additional videos with hands-on project applications so you can learn how to make your own medicine organically and step-by-step.
* A student community that is helpful, supportive, and knowledgeable. I'm in the group at least once daily (except Sunday)
* Live Q&A sessions each week or two at most, so you can ask your questions and get additional teaching and lessons right there. These are available for replay at your convenience if you can't make the live Q&A.
* Additional mini-courses. These are sold a la carte outside the Tribe within the Healing Harvest Homestead School of Traditional Skills...BUT you get many of these FREE as members of the Tribe
YES! All this for less than $1 a day. It's an incredible value, and as new content is continually added, the price of the membership will eventually go up. But you are grandfathered in at the low price you join with...so join now!
Courses and Masterclasses included at this time (with more added each month):
* Calendula Masterclass
* Dandelion Masterclass
* Lemon Balm Masterclass
* Echinacea Masterclass
* Sage Masterclass
* Elder Masterclass
* Mullein Masterclass
* Nettle Masterclass
* Pine Masterclass
* Up in March: Red Clover Masterclass
Plus these additional courses and eBooks:
* Herbal Cold and Flu Care for All Stages of Cold and Flu
* Herbal Formulary
* Healthy Herbal Sweets
* The Art of Herbal Tea for Pleasure and Health
And coming soon in the next months:
* Herbal Energetics Mini-Course
* Herbs for Stress Management
* Beginning Essential Oils
* DIY Herbal Gifts
and more!
NOTE: You have access to all the courses as long as you are a member in good standing! So take your time and experience the world of herbs!
God has given us these plant healers and protectors for our good use, and it's my mission to bring the old traditions back to our modern natural wellness and ability to care for ourselves and families. We have the right to learn about and utilize the power of plants in our lives, and I want to help you do this.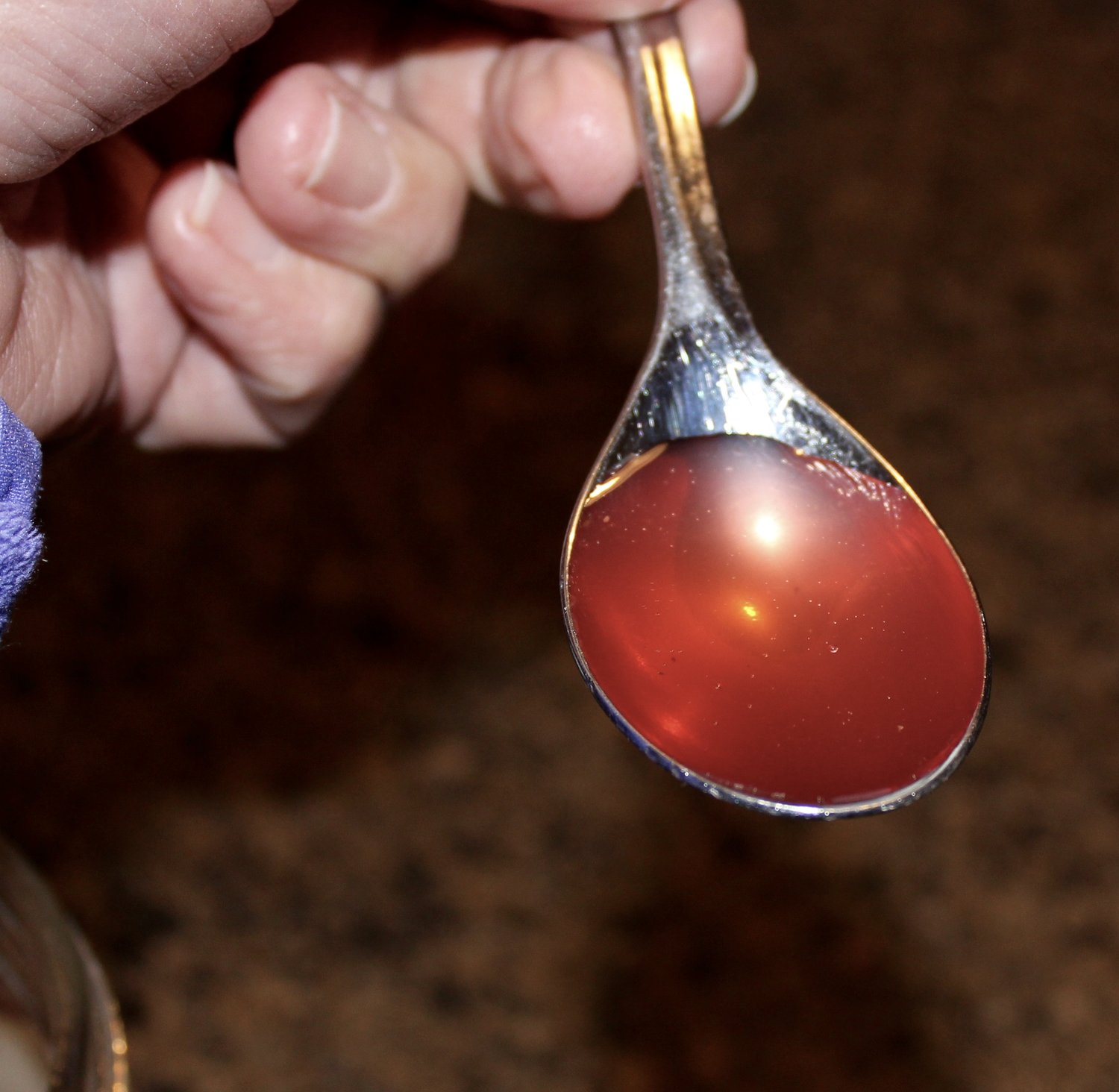 Your Instructor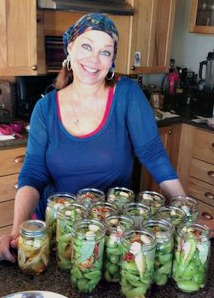 Ever since I learned how to use herbs and natural healing methods to solve my health issues over 15 years ago, I have been on a path to learn as much as I can about herbalism and natural health. I invite you to use my years of experiences and study to help you bring the healing powers of natural remedies into your own home, kitchen, and life. I am passionate about helping you build your confidence and knowledge in using herbs effectively and safely so you can be empowered to take care of yourself and your family every day. You can find out more about herbalism, traditional food preservation practices, growing your own food and medicine, homestead infrastructure, preparedness, and much more over at my website, Healing Harvest Homestead. I live in the Idaho panhandle with my husband, a herd of goats, assorted poultry, a horse, dogs, and cats. Together, we forage and garden many of our own medicinal herbs.Please join me on Instagram, Facebook, and Pinterest to find out more!
Course Curriculum
Welcome to the Confident Herbal Tribe!
Available in days
days after you enroll
Courses Included with Purchase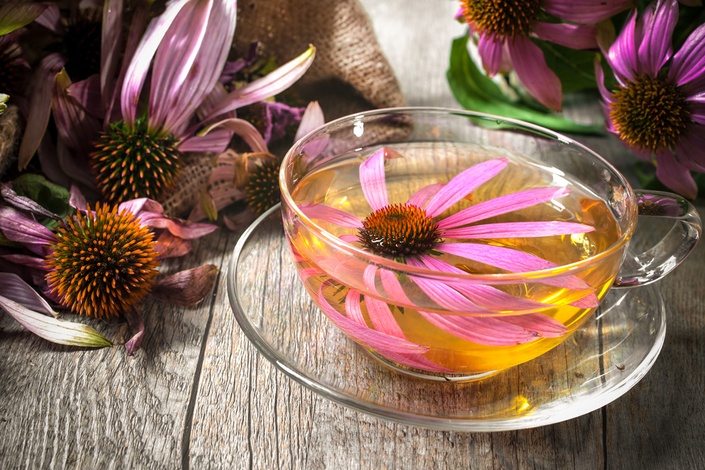 The Art of Making Herbal Teas for Health & Pleasure
A Guide to Formulating Your Own Teas and Recipes for You to Make and Enjoy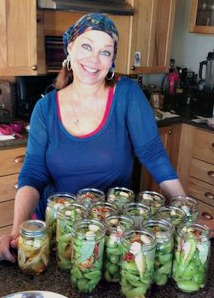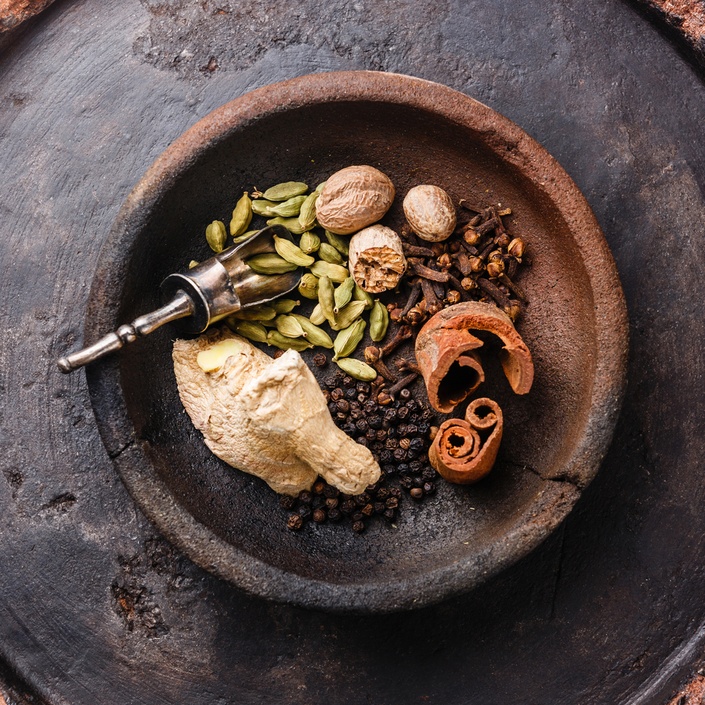 Basics of Herbal Formulation
Understanding and Integrating Herbal Actions to Make Your Own Blends and Remedies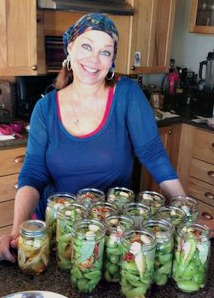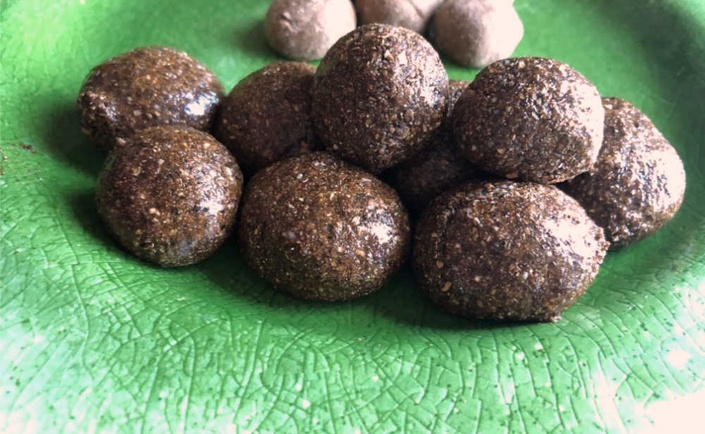 Healthy Herbal Sweets
Candies, Syrups, Honeys, and Oxymels for Pleasure & Wellness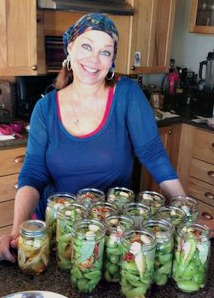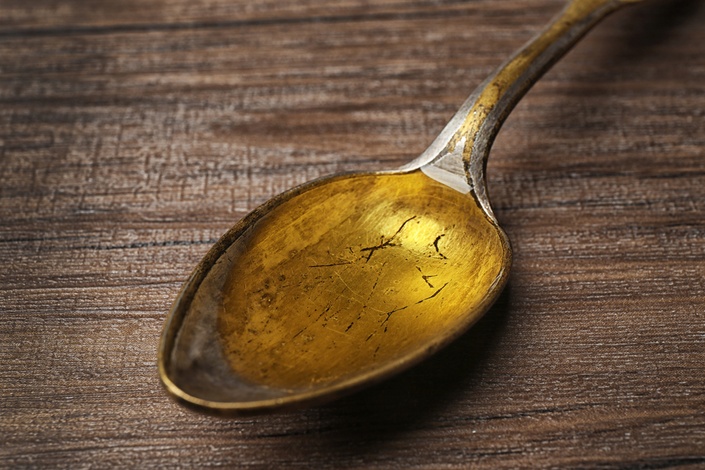 Colds & Flu: Healing Naturally with Herbs
From Prevention to Recovery and All Stages in Between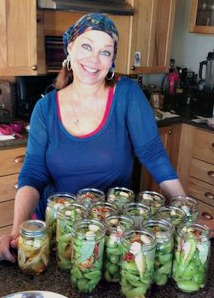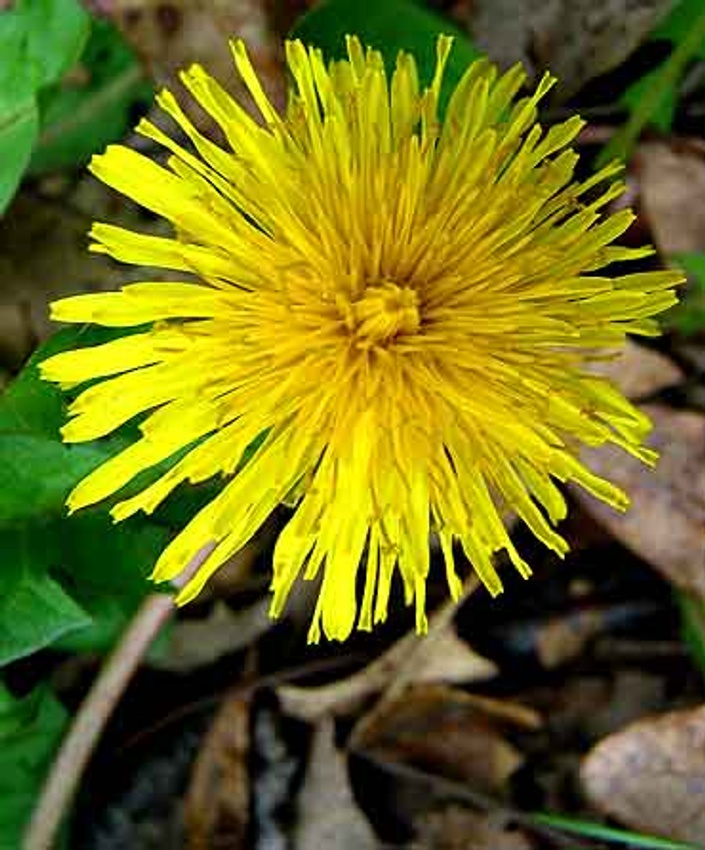 Dandelion Masterclass + Herbal Oils June, 2019 (CHTribe)
Everything Dandelion: Science, Benefits, Uses, Foraging, Growing, and Identifying, Harvesting, Recipes, Folklore and More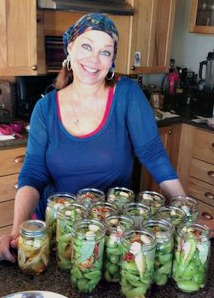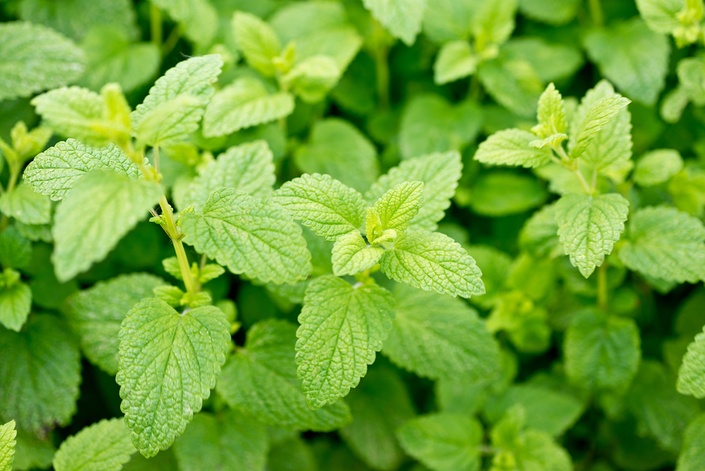 Lemon Balm Masterclass + Understanding Nervine Herbs (CHTribe, July, 2019)
One of the Confident Herbal Tribe Courses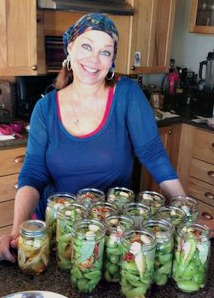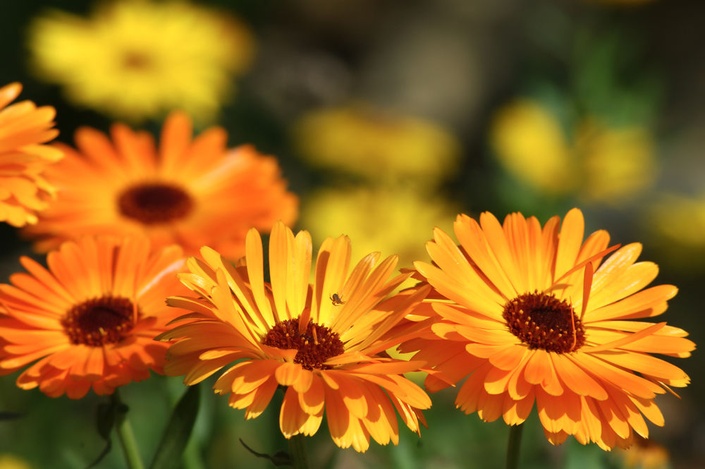 Calendula (Calendula officinalis) Masterclass +
One of the Confident Herbal Tribe Courses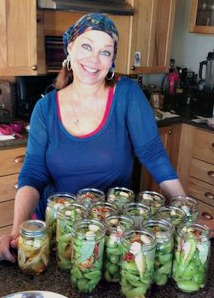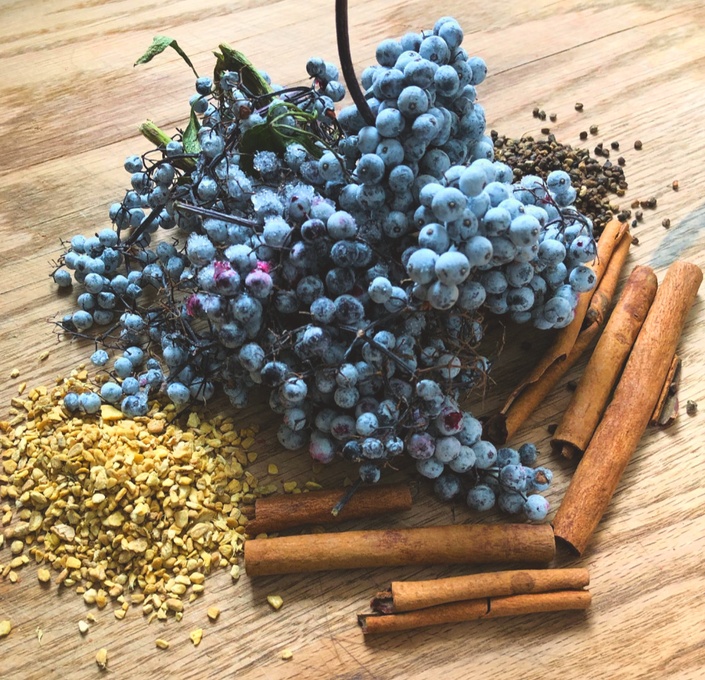 All About Elder Masterclass
Everything You Want to Know About Elder, Plus Recipes!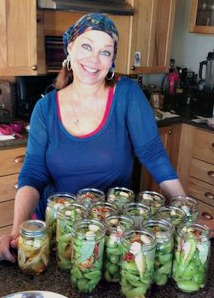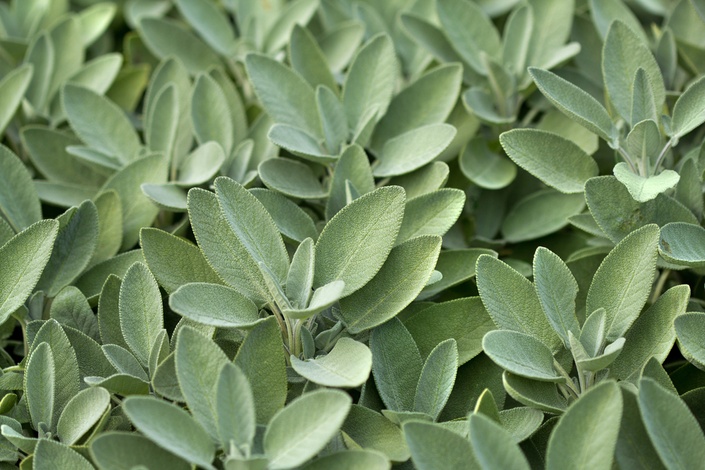 The Sage Course + More Herbal Gifts
All About Sage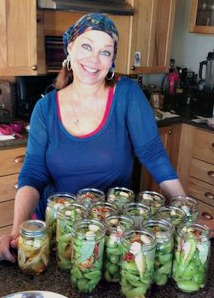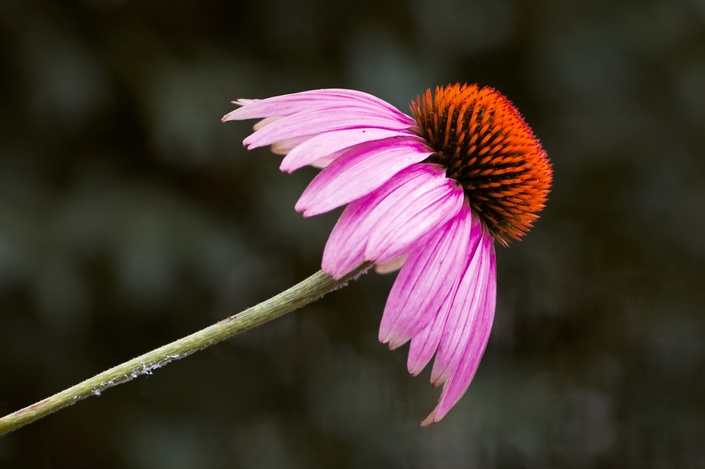 Echinacea, Cold & Flu Remedies, and Herbal Gift Ideas Part 1
Everything Echinacea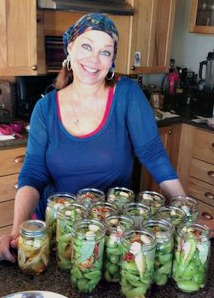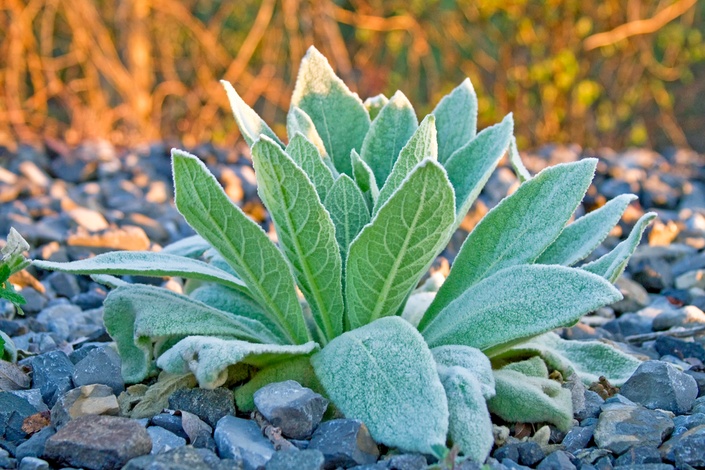 The Mullein (Verbascum thapsus) Masterclass
Everything Mullein, Including Recipes and Remedies That Work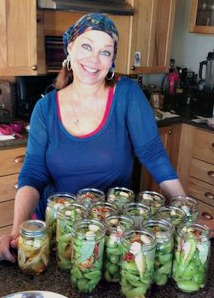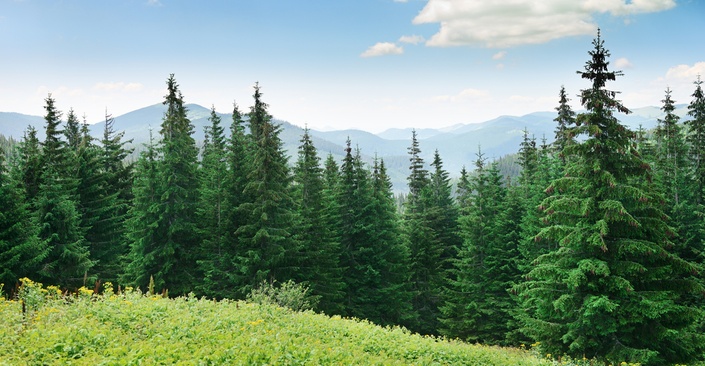 All About Pine: Medicinal & Culinary Uses
Everything to Know About Pine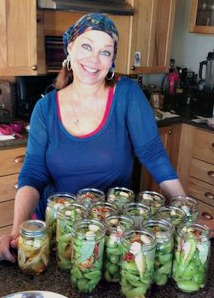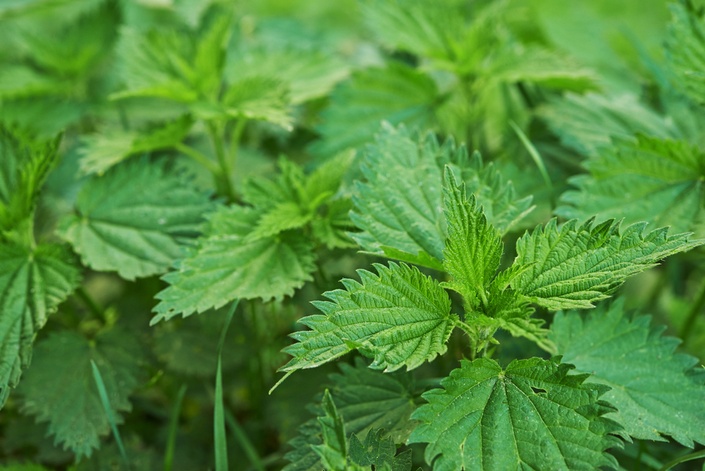 All About Nettle: Foraging, Preparing, Cooking, and More!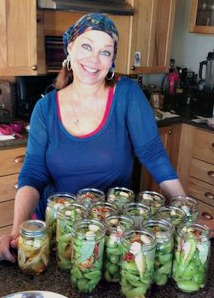 Original Price: $287
Frequently Asked Questions
How is this membership different from The Confident Herbalist Course?
The Confident Herbalist Course is a long course with intensive foundational education for your herbal study. It takes awhile to get through, and when you are finished, you will have a great basis for your home herbalism practice. It's a great idea to purchase the course if you can because there is a ton of value in a longer herbal course. However, many people don't have time for an entire course and the cost may also be prohibitive. With The Confident Herbal Tribe, however, you'll get monthly content that focuses on one (sometimes two) herbs very deeply, and you'll also learn foundational herbal concepts as you go. The content in the Tribe community group is meant to give you just enough to get you going without being overwhelming while you are supported in your herbal learning. This is the membership I wish I could have belonged to when I first started learning about herbalism!
How long do I have access to the membership?
As long as you continue the monthly payments you will have access to all the content in the Tribe. More content is added each month, and these mini-courses will never go away.
Will the price go up?
The price for The Confident Herbal Tribe, as content continues to be added and grow, will increase over time. HOWEVER, you will be grandfathered in at the price you start with as long as you remain a member in good standing! This is a long term investment in your herbal education at a reasonable and affordable price per month.
What if I'm not happy with the membership?
You can cancel at any time! Once you cancel, you will no longer have access to any of the content, and your membership in the private Facebook community, The Confident Herbalist, will be terminated.
Will the membership ever change?
Eventually, there will be so much content in this tribe membership that I may make some changes to the format. However, it will ALWAYS be well worth what your monthly rate is. And of course, you can unsubscribe at any time if you are unhappy.
Dear Confident Herbalist,
Don't worry if you are just beginning and feel like you lack the confidence...I know how that can feel, and this is why I created the Confident Herbal Tribe. This is a safe community of students where you will learn effective home herbalism with tried and true remedies and recipes using mostly herbs with some aromatherapy sprinkled in for fun.
I know you're going to love The Confident Herbal Tribe! It's a fabulous and excited crew of hands-on, organic, supportive herbalists who are learning together, and we would love to have you join us!
I have some fun recipes and projects planned over the next few months, and you'll get a chance to put your herbal skills into practice on your own time frame.
You'll have community support, and you'll make lots of new herbal friends in the process who will be there to help.
As your herbal teacher in this group, I am active in the student group daily (except Sunday) and include live Q&A's each week that will answer any herbal questions you have as well as provide additional herbal lessons. Don't worry if you miss the Q&A's! They'll be recorded for you to watch later any time you want.
Let's go have some herbal fun!
Heidi
Disclaimer: I am not a medical doctor. In no manner, stated or implied, is any statement made by me (Heidi Villegas) or Healing Harvest Homestead on any platform meant to treat, cure, prevent, or diagnose any disease or illness. This group is for educational support and fun. Please be sure to seek advice from your medical doctor if you have health issues and before using herbs or essential oils. These statements have not been evaluated by the FDA.